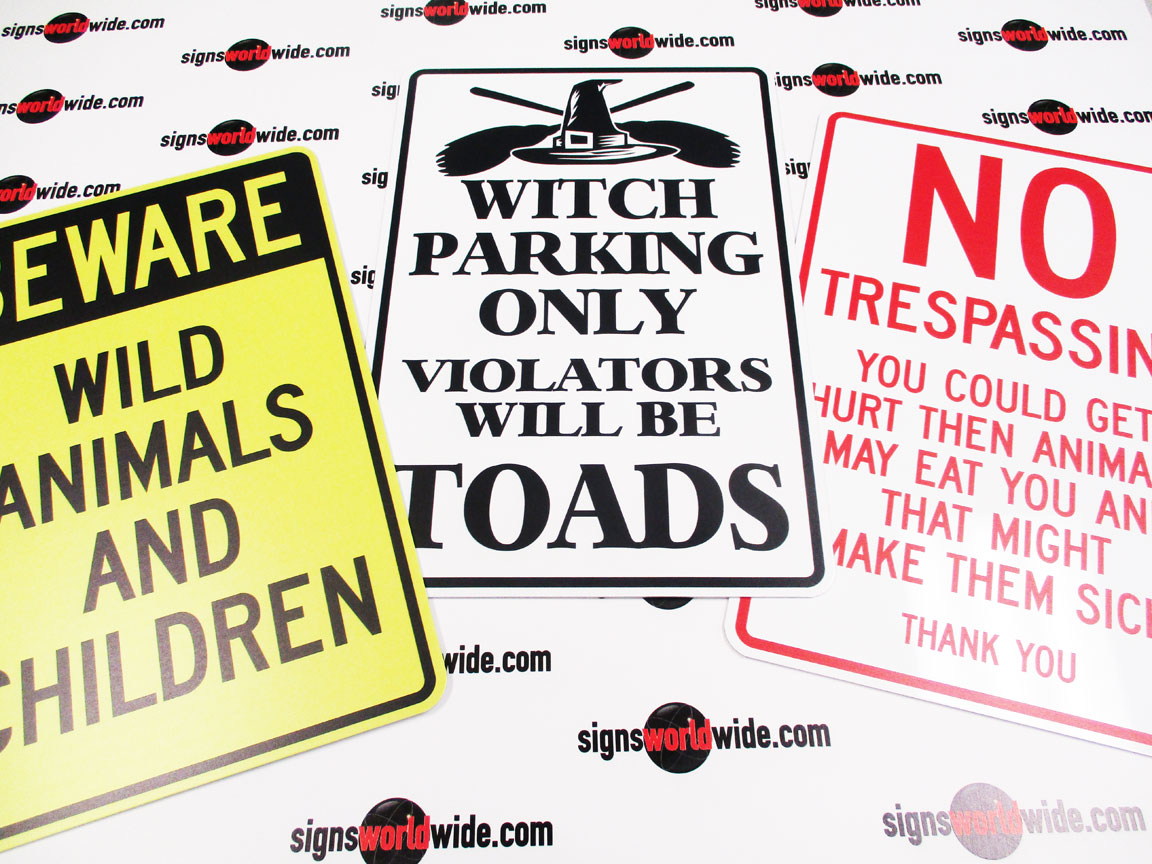 Not all signs need to be serious right? Sometimes your goal with signs is to inform, direct or warn, but other times it may be to amuse. Customers have been asking us for signs with a sense of humor, so we have added a few to our website. These signs range from adhesive decals and plastic yard signs to sturdy aluminum traffic signs. We can customize the signs to say anything you have in mind, and as always, we offer sign design at no cost to you! Send us the text or an image of what you would like your sign to say and we will handle the rest.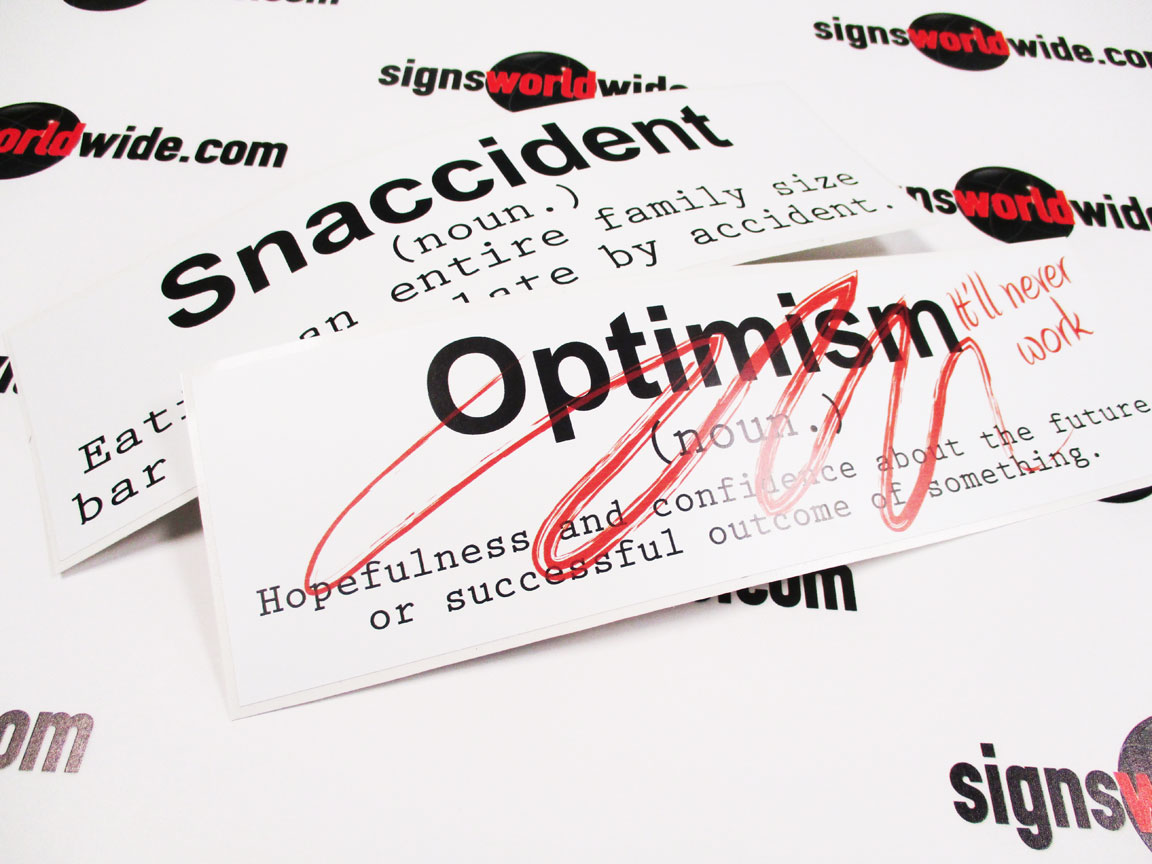 Feel free to browse our stock funny sign products by typing "funny" into our "search products" area at the top of our website (https://www.signsworldwide.com)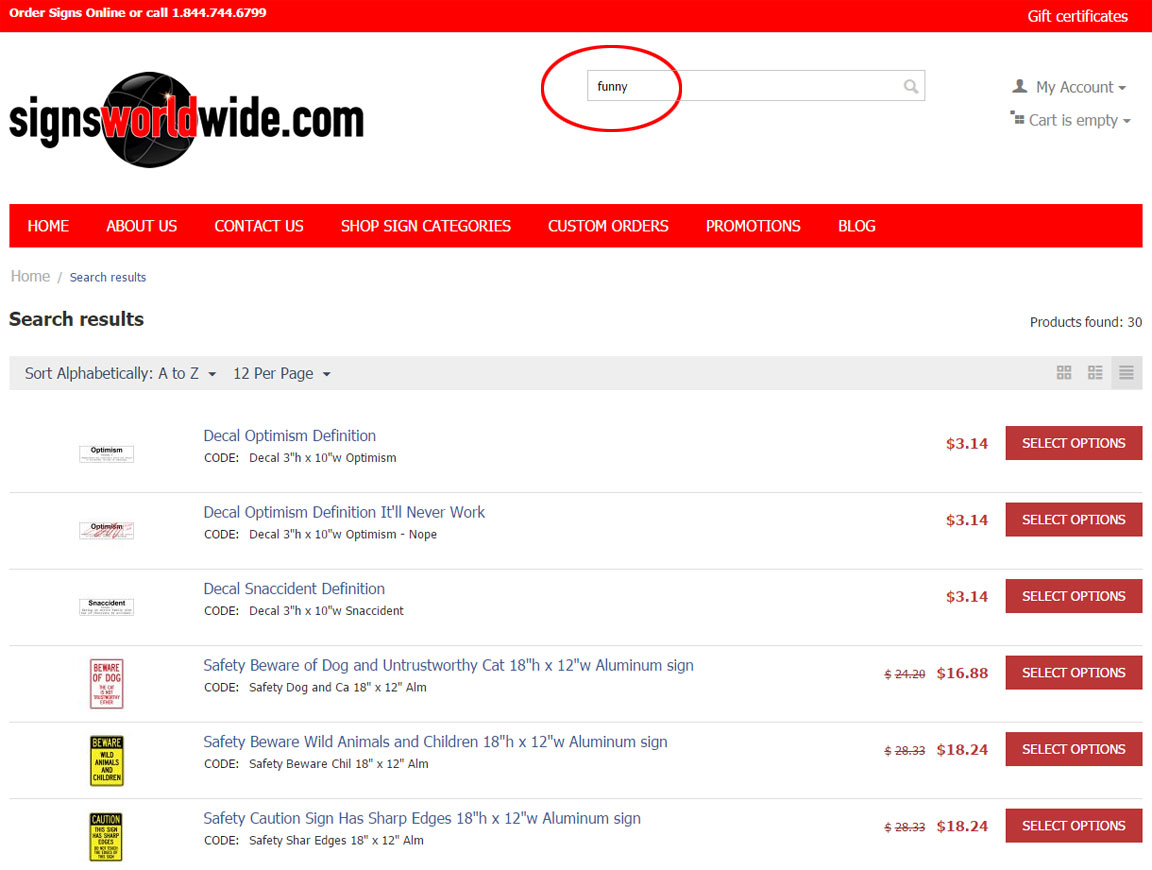 You can contact us here to discuss the customization and personalization of signs:
https://www.signsworldwide.com/customization-process/
All custom signs are added to our website for purchase. We love to hear from you with those creative ideas!
One of our company representatives will respond to discuss the details of your order. Signs World Wide hours of operation are Monday – Friday 8 AM – 5 PM Central time.
info@signsworldwide.com
1-844-744-6799
1-844-SIGNSWW
We appreciate your time and your business!
All of the signs manufactured by Signs World Wide are made in the USA.