You've probably already seen them in a neighborhood near you. Staked in a well-manicured lawn is an 18"h x 24"w sign with graphics that proclaim "Yard of the Month." This simple but effective process lets the neighborhood know that keeping well-groomed property is both appreciated and a worthwhile goal.
Signs World Wide offers many inexpensive versions of the classic "Yard of the Month" coroplast sign from a simple green background with decorative border as seen here: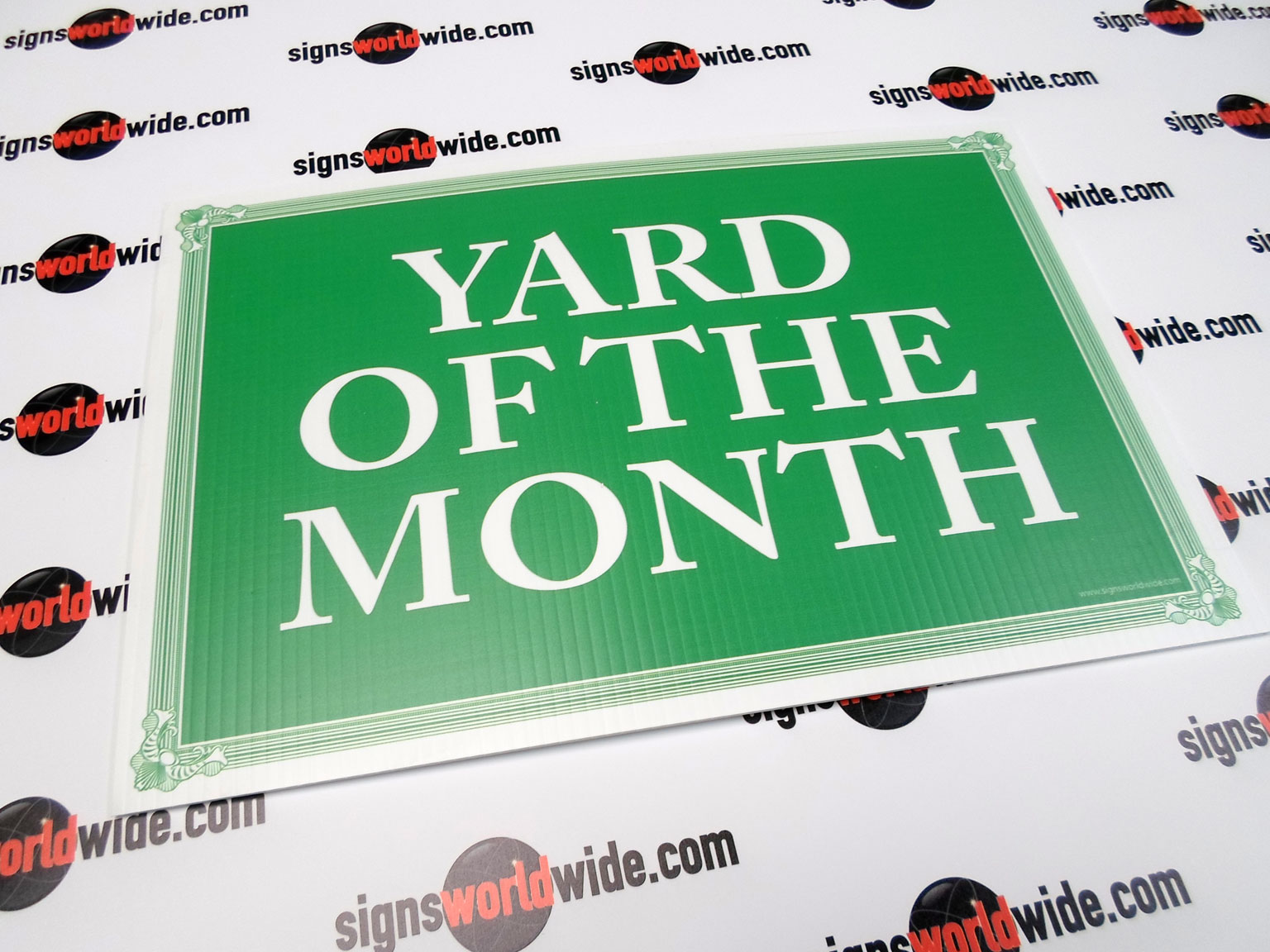 To more elaborate designs as seen here:
Some home owners associations prefer to change their signs up a bit by having the signs match the seasons. At Signs World Wide we have stock "yard of the month" signs that fit spring or summer, fall and winter as seen in these signs: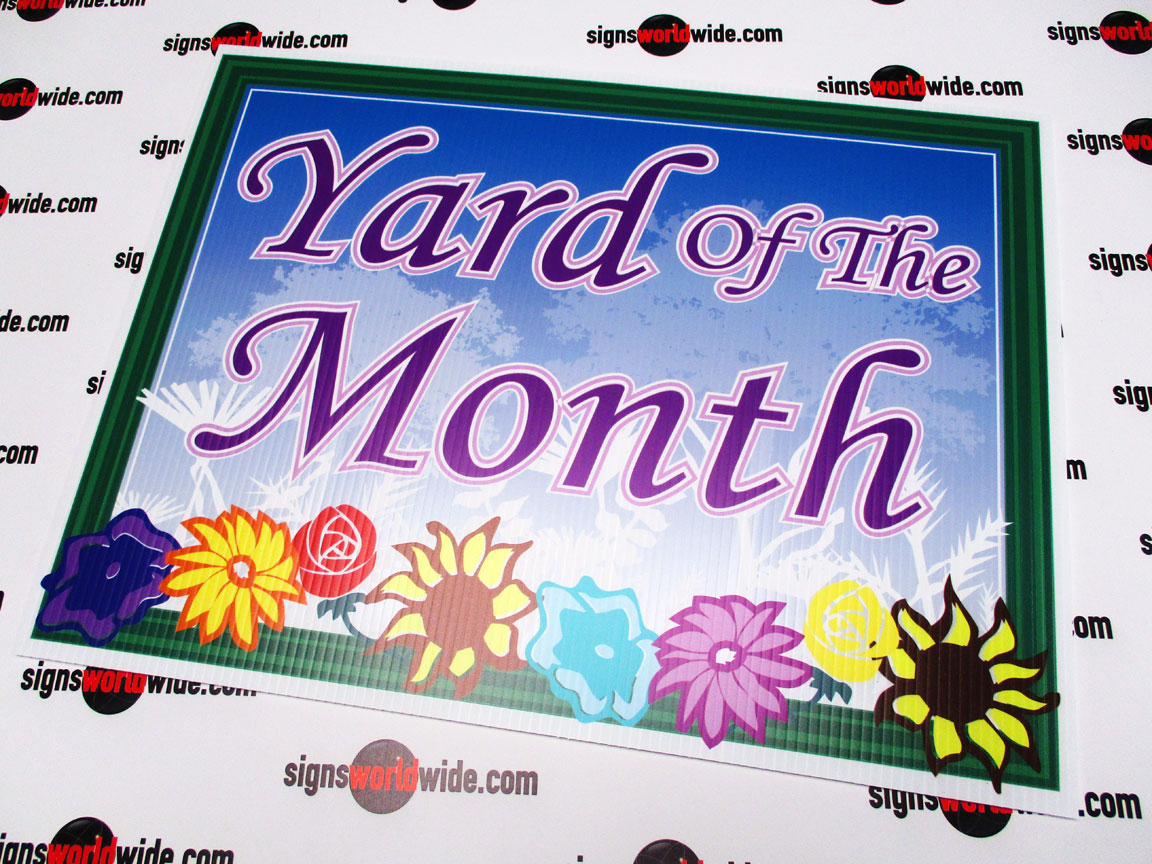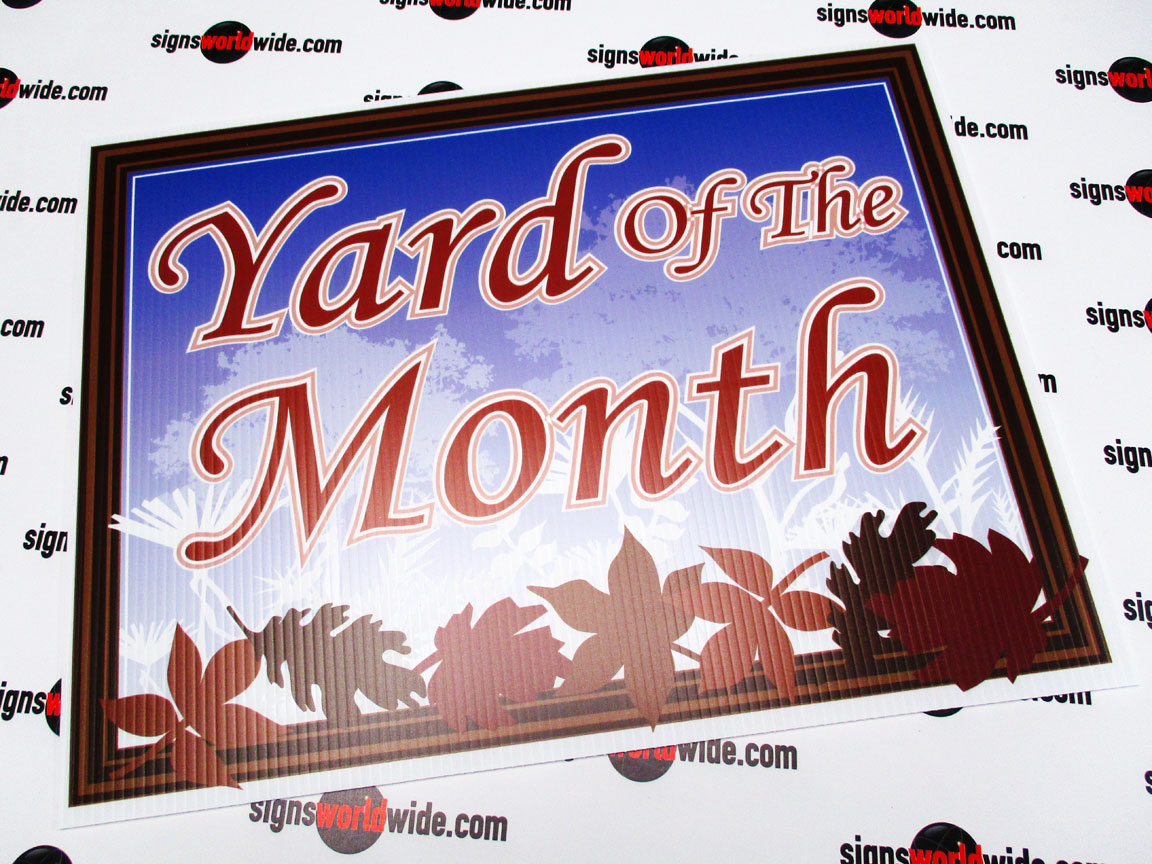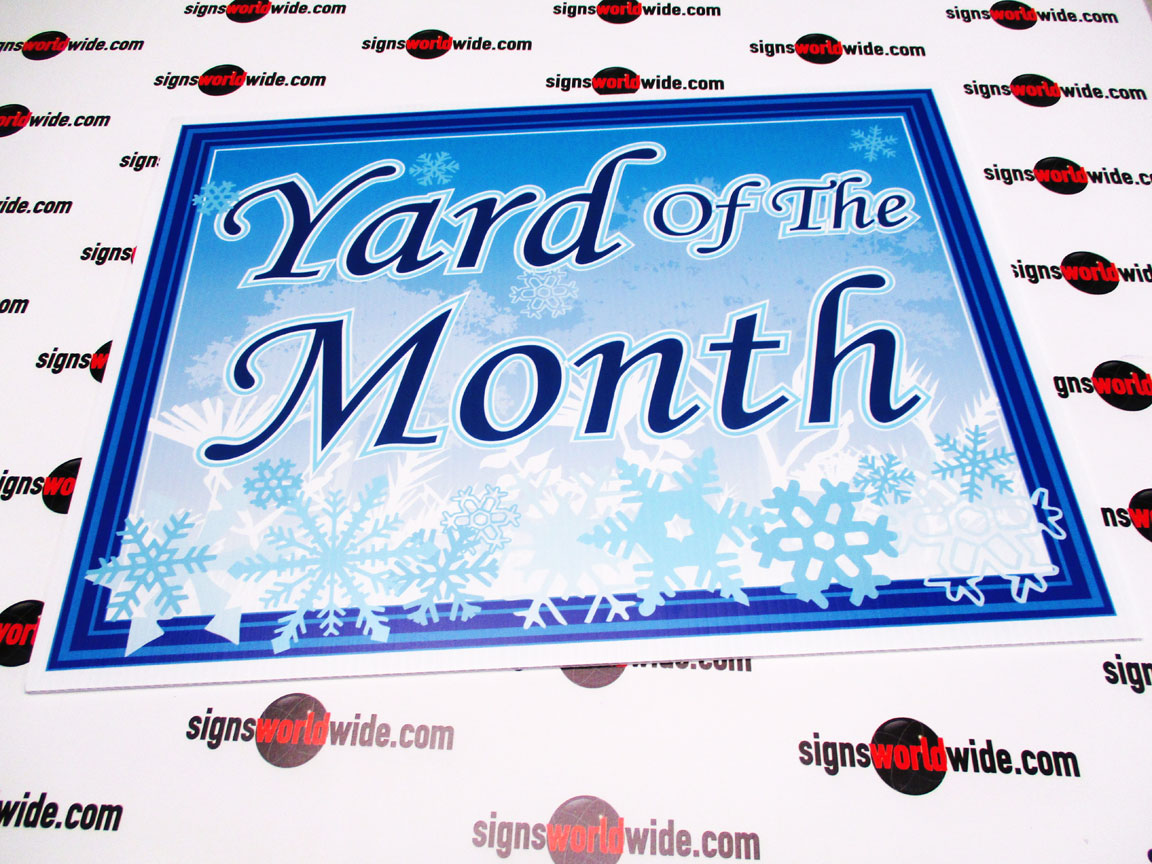 To see all of the stock signs available, type "Yard of the Month" into the search products box on our website at www.signsworldwide.com . If you don't find exactly what you are looking for let us know by contacting us here https://www.signsworldwide.com/customization-process/. Signs World Wide has the ability to make custom signs with neighborhood names, logos or anything else you can dream up!
We appreciate you reading our blog, stay in touch!
Contact us:
https://www.signsworldwide.com/contact-us/
Or register as a member:
https://www.signsworldwide.com/profiles-add/
All of Signs World Wide products are proudly made in the United States of America.