One of our big sellers at Signs World Wide is our "Frequent Stop" car signs. Offering both decals and magnets, these inexpensive car signs make other drivers aware that your vehicle makes frequent stops. Magnetic car signs, with their changeable nature, gives excellent flexibility on placement and duration of your message; visible when needed and easily tucked away when not. If you are looking for a more permanent solution for anti-theft reasons or because your vehicle may not be made of steel, our "Frequent Stop" car decals may be a better option. Below are a few quick notes about our magnetic signs and car decals you may not be aware of along with some tips on storing and caring for the magnetic car signs.
Magnetic Products
Signs World Wide uses a .030 magnetic sheeting material with a thin white PVC vinyl face. We have found the .030 material to be both strong enough to cling to most surfaces and flexible enough to fit casual contours. Its flexible nature comes in especially handy on vehicle doors. Our magnetics are printed with a UV solvent ink that has great outdoor durability and will give your magnetic sign the ability to put in years of advertising service. Many of our magnetic car signs have an option for reflectivity and a clear over-laminate. Choose these options to add better visibility and longevity to your sign purchase. Here are a few popular products: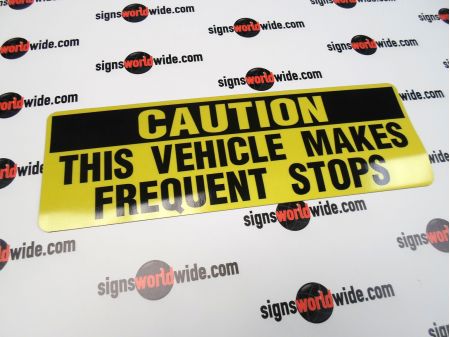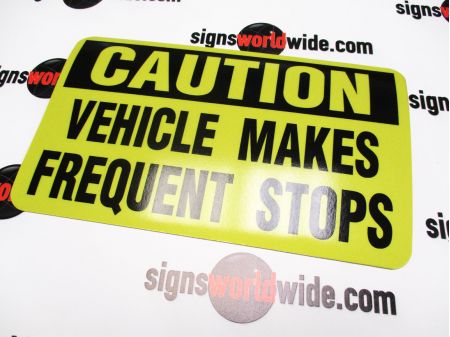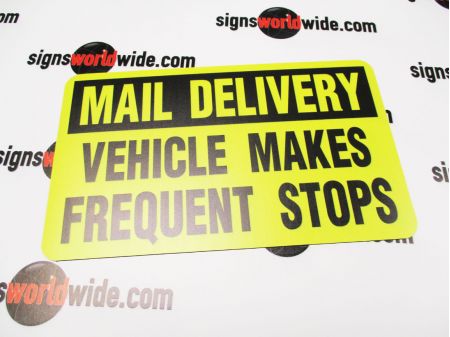 Magnetic Care
If your magnetic sign gets dirty, they can be cleaned with mild soap and water. Avoid using harsh chemicals or solvents as these can damage the graphics. Take time to clean the magnetic front and back. Keeping the back of the magnetic free from debris will help its magnetic properties. Refer to our BLOG on magnetic signs for more information: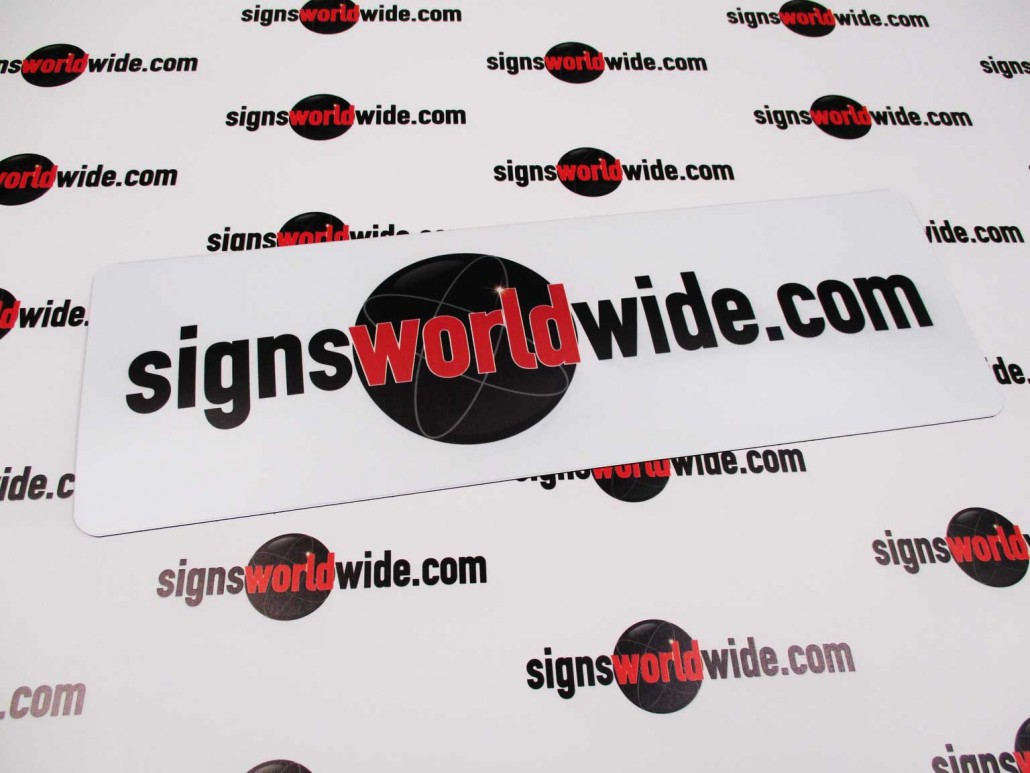 Decal Products
If an adhesive product is more of what you had in mind, we can do that as well. Here are a couple of popular products: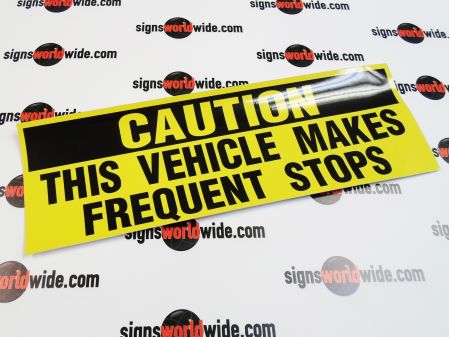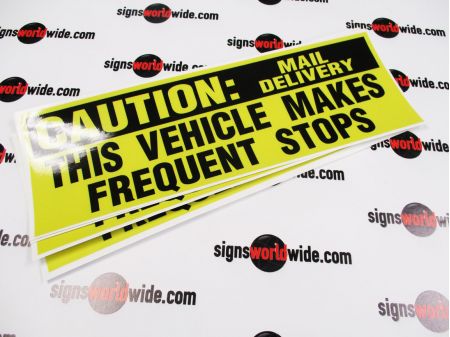 Feel free to contact us with any questions or concerns regarding "Frequent Stop" car signage. Have a good day!
Our hours of operation are Monday – Friday 8 AM – 5 PM Central time.
info@signsworldwide.com
1-844-744-6799
1-844-SIGNSWW
Don't delay, Order Today!
We appreciate your time and your business!
All of the signs manufactured by Signs World Wide are made in the USA.