Magnetic Signs
Who doesn't love a good magnet right? They are inexpensive. Their changeable nature gives them flexibility not available with other types of signs. Visible when needed and easily tucked away when unwanted. Below are a few quick notes about magnetic signs you may not be aware of along with some tips on storing and caring for magnetic signs.
Magnetic Product
SignsWorldWide uses an .030 magnetic sheeting material with a thin white PVC vinyl face. We have found the .030 material to be both strong enough to cling to most surfaces and flexible enough to fit casual contours. It's flexible nature comes in especially handy on vehicle doors. Our magnetics are printed with a UV solvent ink that has great outdoor durability and will give your magnetic sign the ability to put in years of advertising service.
Magnetic Care
If your magnetic sign gets dirty, they can be cleaned with mild soap and water. Avoid using harsh chemicals or solvents as these can damage the graphics. Take time to clean the magnetic front and back. Keeping the back of the magnetic free from debris will help its magnetic properties. When the magnetic is not needed, store it on a flat surface so that all of its edges are flat. If the edges are stored on an uneven surface they can become wavy which would allow air to get behind them and lift the magnetic up. If you notice the edges are not laying flat, take a hot hair dryer or heat gun and gently warm the area so it lays flat again. Keep the heat source moving as to not overheat the magnetic and damage it. Tip: Storing them on a refrigerator works great!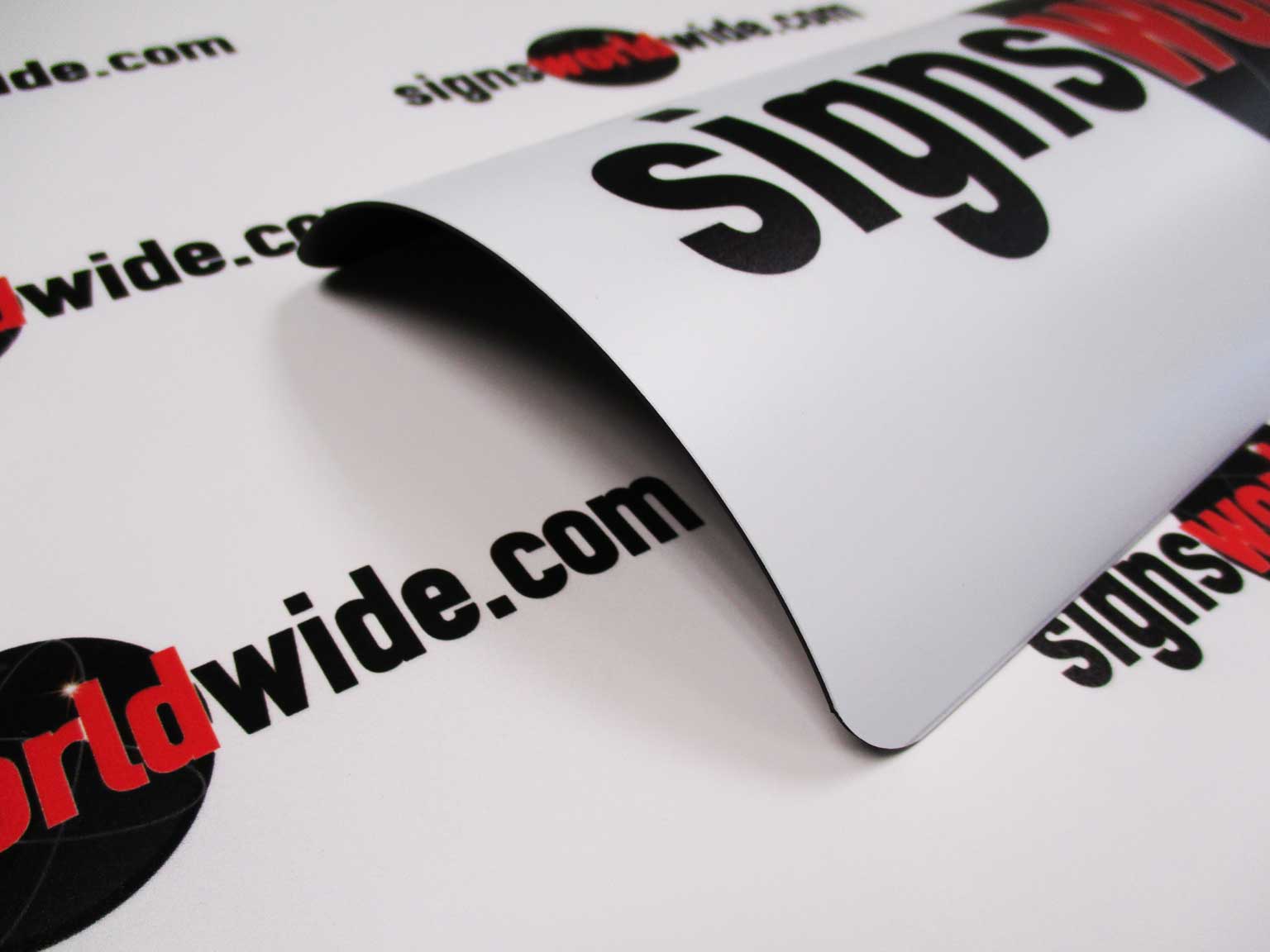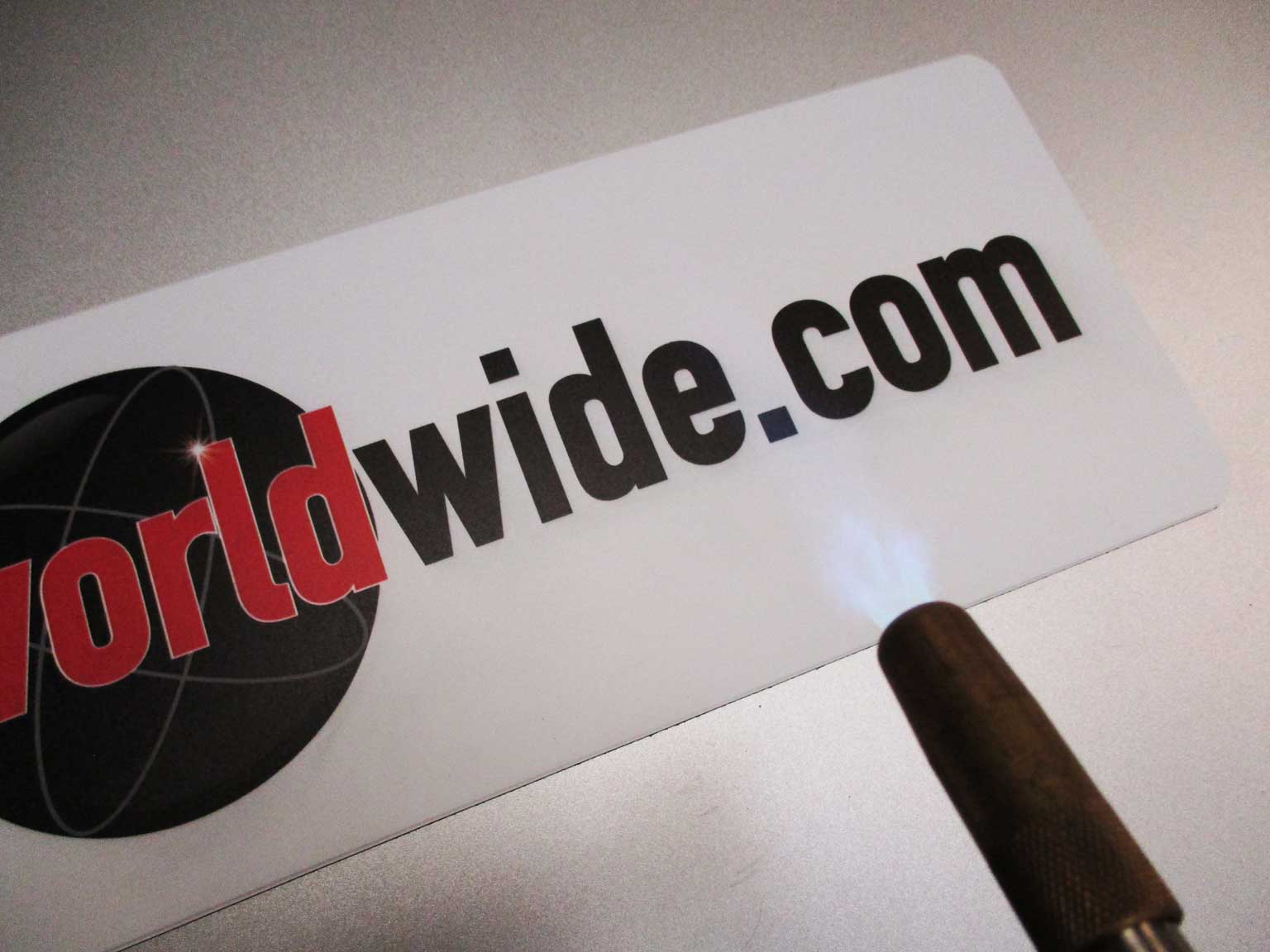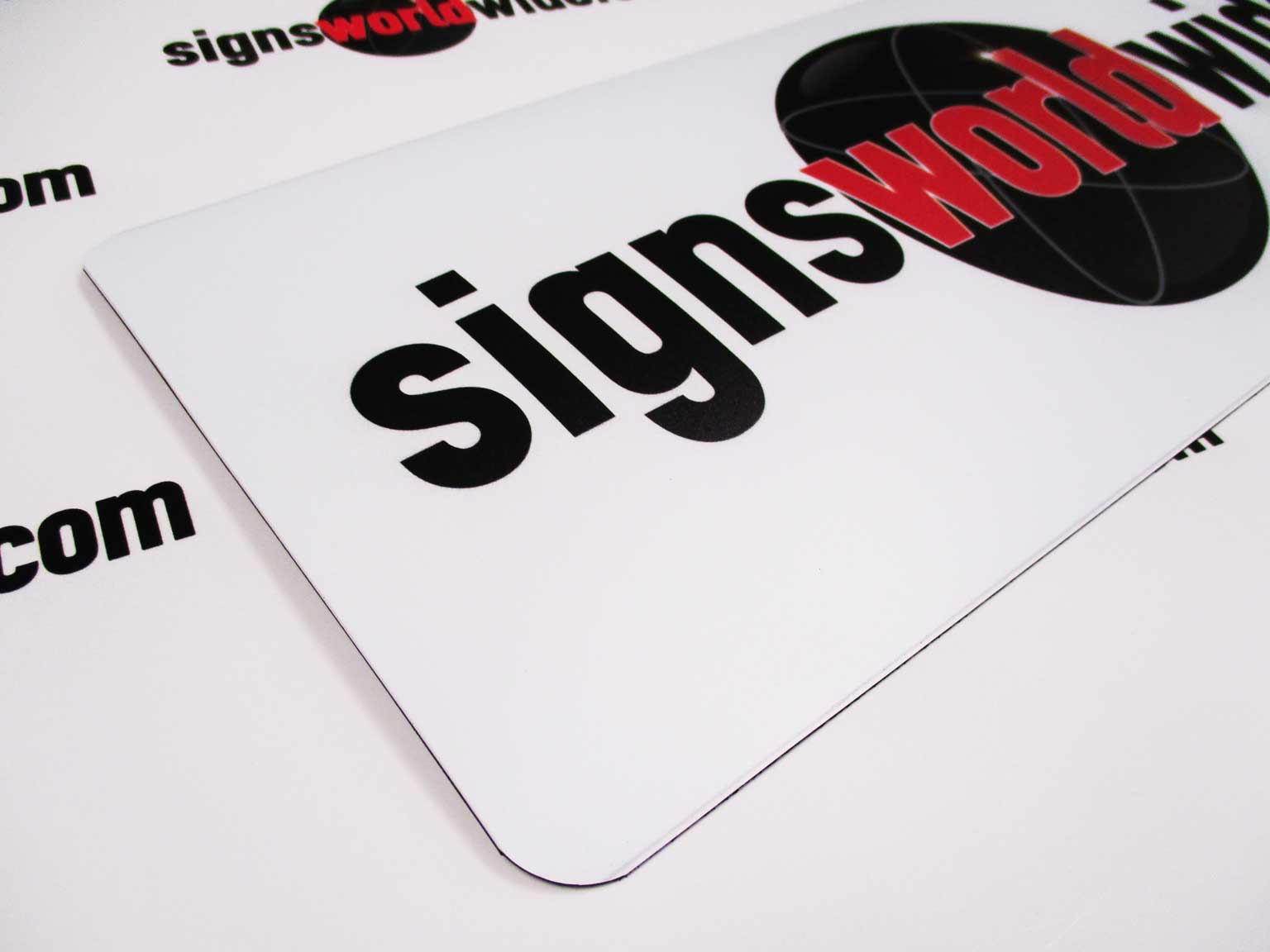 Magnetic Installation
Installing your magnetic on a vehicle is a breeze. Pick the largest available flat spot and visually align the magnetic to the longest straight element of your vehicle. Hold the magnetic close to the vehicle surface and let the magnetic grab the surface. Keep in mind that magnetics will ONLY work with steel and work best on flat surfaces. The magnetic should NOT be installed over body moldings or dimensional elements. Some vehicles are made from plastics and other metals, which will not work with magnetic signage. For these vehicles, consider buying vinyl graphics and applying those directly to the vehicles surface.
Feel free to contact us with any questions or concerns regarding magnetic signage. Have a good day!
Don't forget about our FREE SHIPPING offer currently going on for all magnetic sign orders.