At Signs World Wide we offer a few different types of sign holders that can accommodate your plastic or aluminum sign panels. For the sake of this article we will discuss those most commonly used for mounting signs in grassy areas such as household yards. Often used for real estate, political or neighborhood signs, these lightweight and portable sign holders make getting your message across easy and effective.
Wire Stake
The wire sign stake is one of the least expensive methods of displaying a fluted coroplast sign. Set up with coroplast is quick and simple by sliding the sign stake prongs into the flutes of the sign face.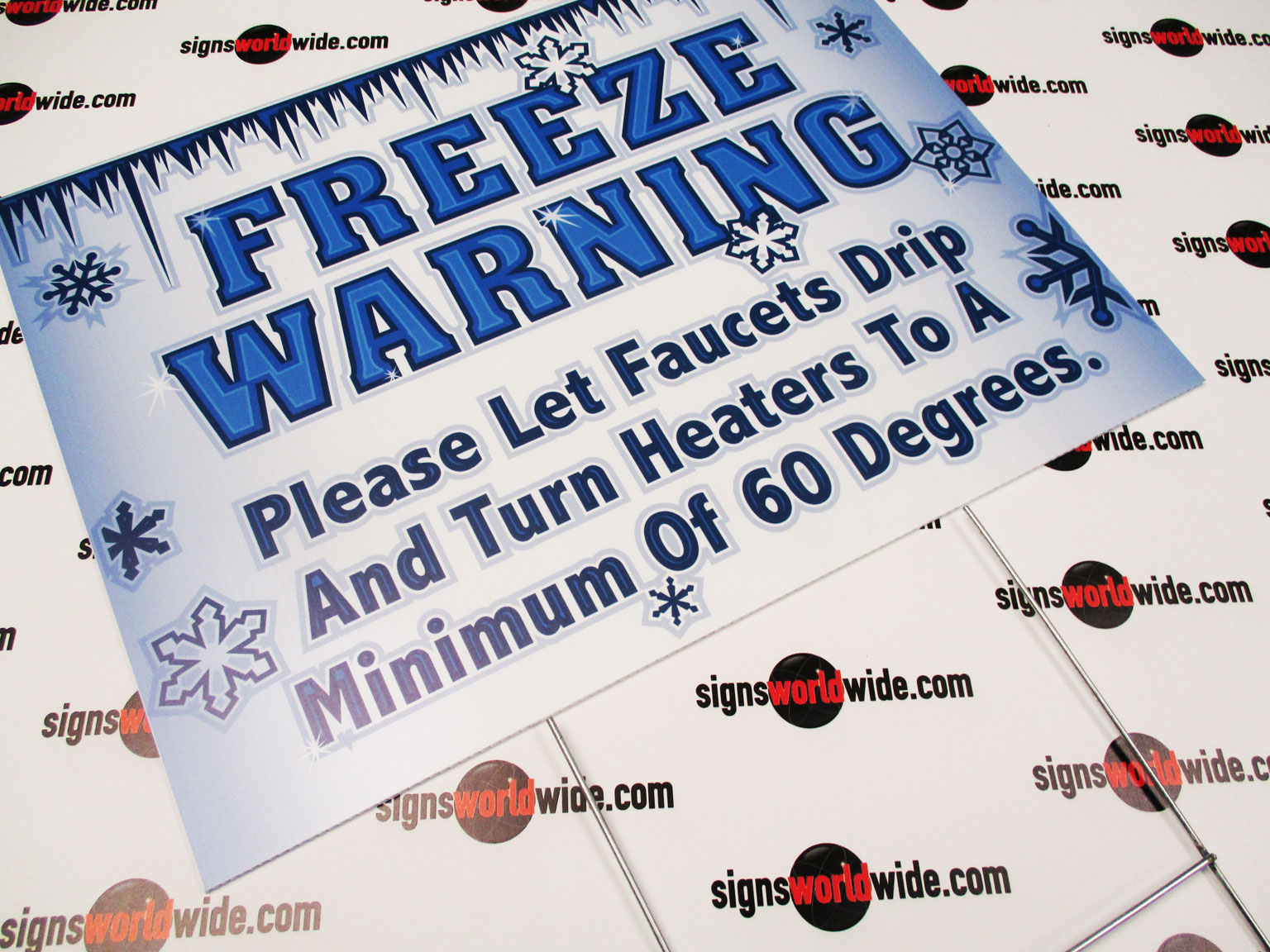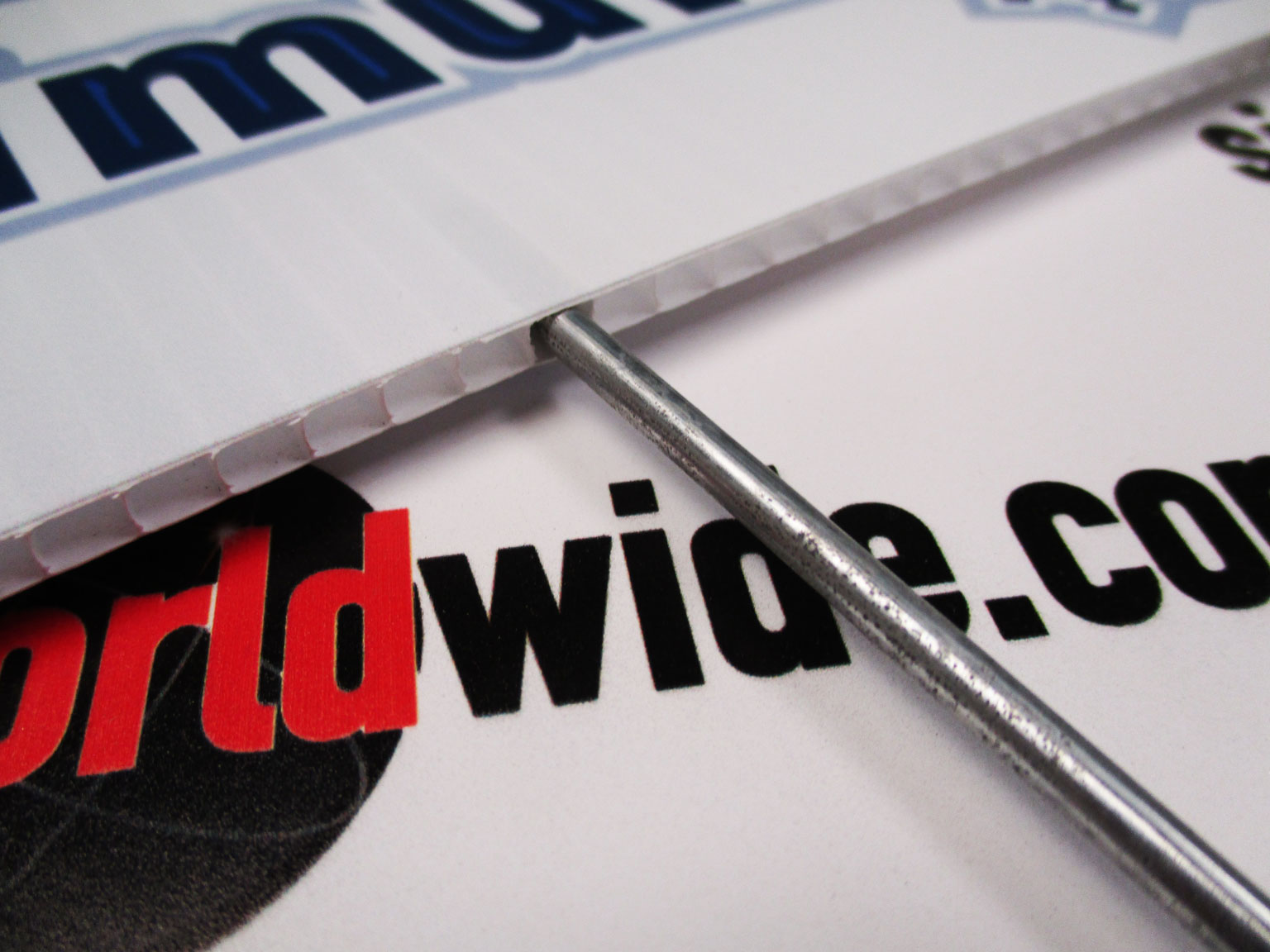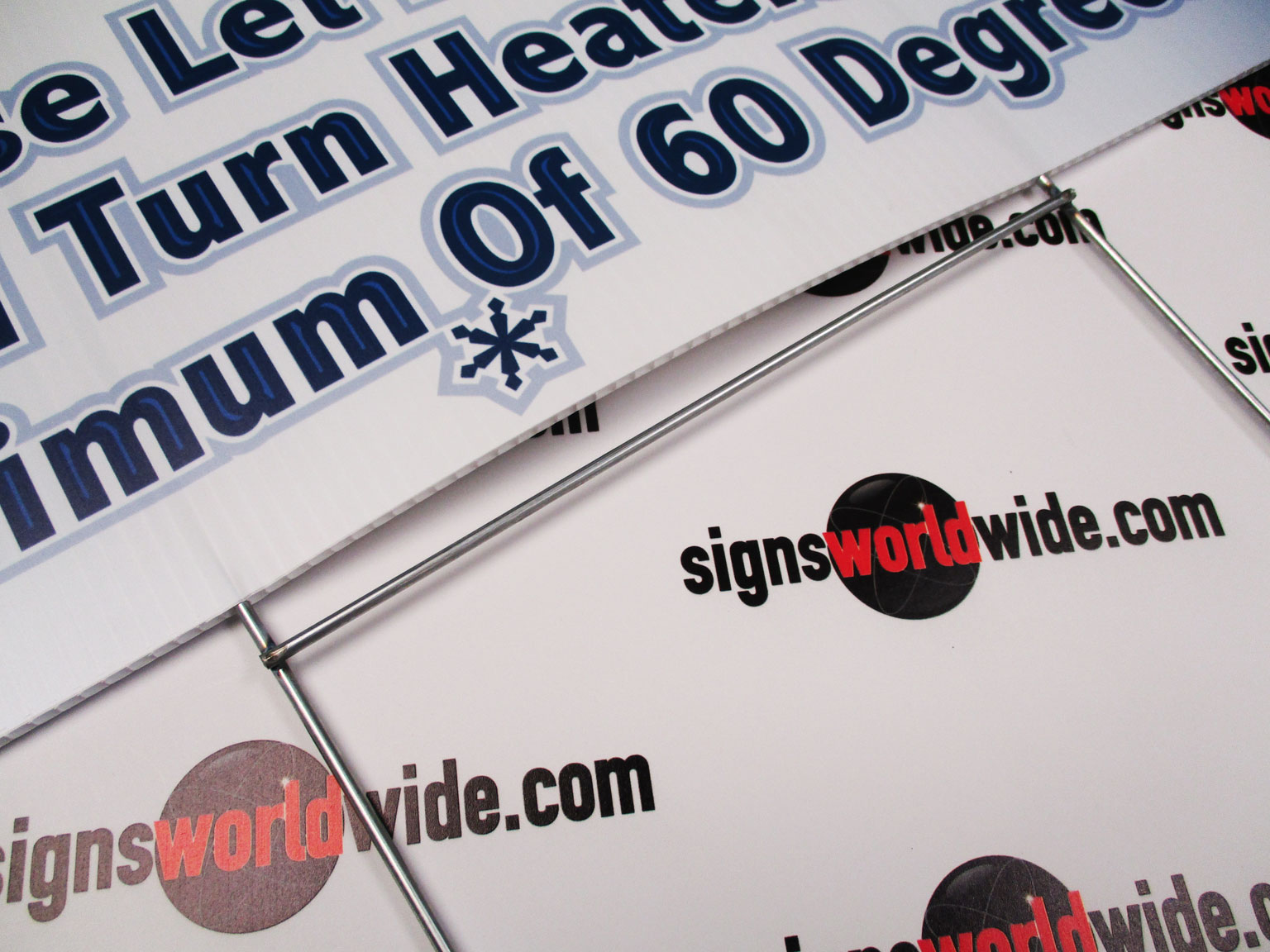 Once the sign has been mounted onto the wire stake, the stake can be pressed into the ground. If you find it difficult to get the stake into the ground, try repositioning the sign in a different area. It is also possible to dampen the ground with water to help loosen over-packed soil. Wire stakes work best with coroplast signs that are 18″h x 24″w or smaller.
Steel Angle Stake
Steel stakes are cut from angled steel that is beveled into a point on one end and punched with holes on the other to allow a screw and nut to thread through the sign and stake.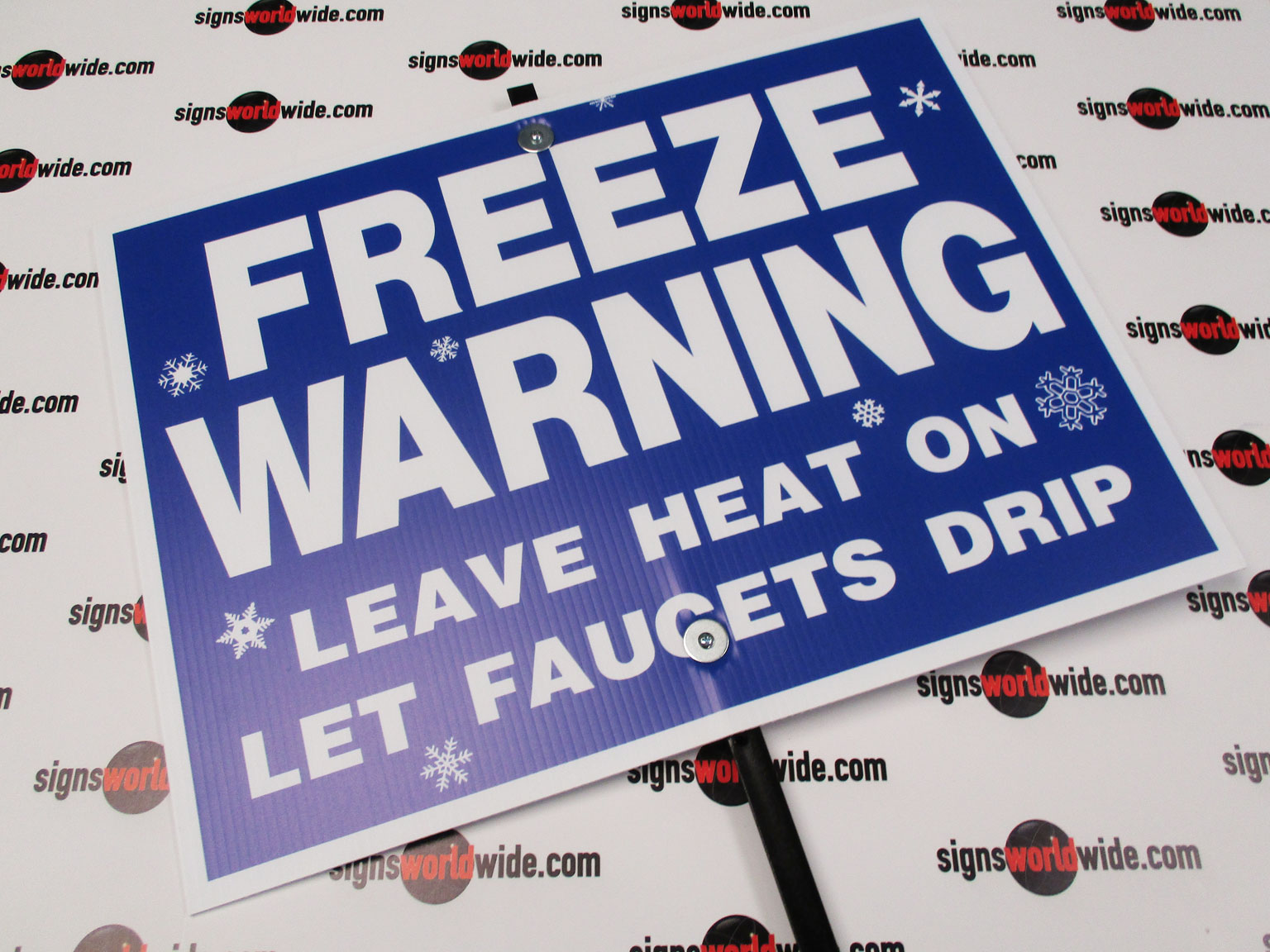 This type of sign holder offers more support for the coroplast or aluminum sign by running behind the sign acting as a brace in high winds.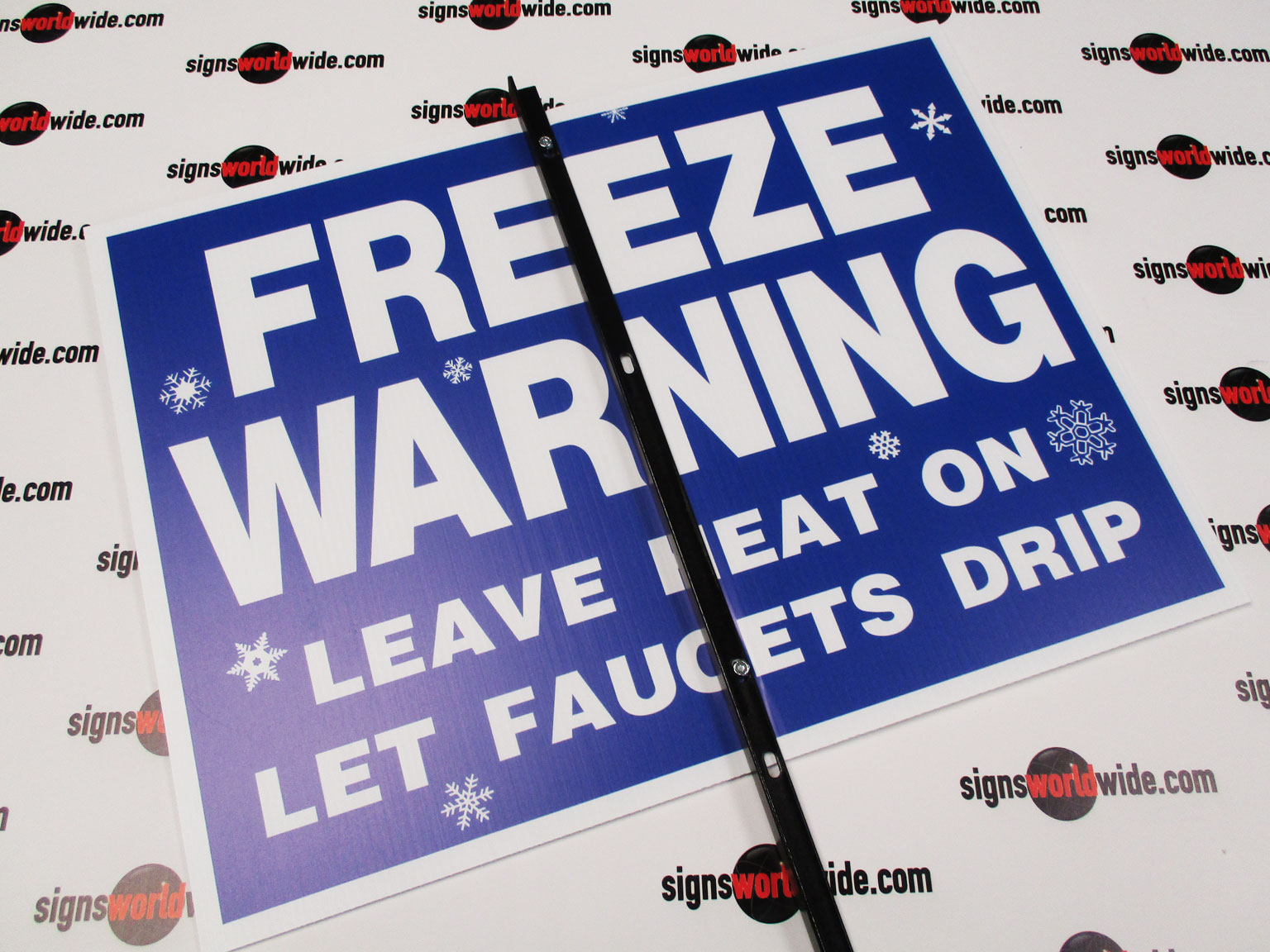 It is possible to leave 1/2″ – 3/4″ of the stake protruding from the top of the sign so a hammer can be used to help drive the steel angle stake into tough ground. Steel angle sign stakes are capable of holding larger sign panels due to the angled design. For extra large signs, multiples can be used down the length of the sign.
Steel Angle Frame
The steel angle frames available at Signs World Wide offer the best in portability and durability when it comes to displaying your coroplast or aluminum sign panel. The sign panel slides in from the top and the frame gets pinched together with a nut and screw through punched holes in the top of the steel frame.
Signs World Wide has both horizontal 18″h x 24″w (landscape) oriented frames or vertical 24″h x 18″w (portrait) oriented frames available.
Contact Signs World Wide in Austin Texas today for additional sign holder information. All of our products are proudly made in the United States of America.